Top 10 Asian cities for real estate investments in 2017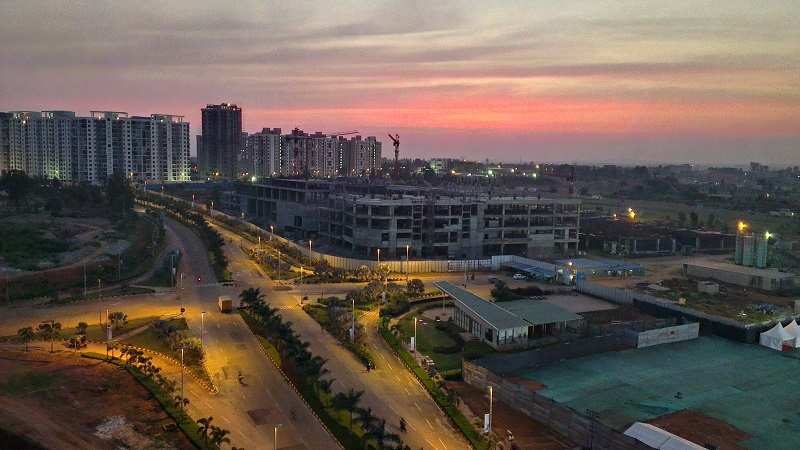 1) Bangalore, India (Ranked 12th last year)
The big story for investors in Bangalore has long been the city's role as India's main hub for the business process outsourcing (BPO) and, more recently, IT industries, which have driven huge demand for new space as domestic and international companies flock to open both call-in and research-and-development (R&D) centers.
2) Mumbai, India (Ranked 13th last year)
Historically, geographical constraints have prevented easy expansion of Mumbai's metropolitan area, which has made it both the most expensive city in India and the slowest growing. As a result, the local government has committed itself to a major road and rail infrastructure program that will allow easier access to the city center from outlying areas, with most construction scheduled for completion before 2019.
3) Manila, Philippines (Ranked 8th last year)
The Philippines has attracted positive comment for the last several editions of this report, with a vibrant economy led by a booming BPO market and strong remittances from overseas workers. Today, the fundamentals appear as strong as ever
4) Ho Chi Minh City, Vietnam (Ranked last year)
After several years in the economic doldrums, Vietnam is today one of the fastest-growing economies in Southeast Asia. It is now "on the radar screen of nearly all the major investors in the region," and is probably the most popular real estate investment destination in Southeast Asia.
5) Shenzhen, China (Ranked 18th last year)
The major recent talking point for Shenzhen, in southeastern China, has been its residential sector, where prices have soared more than 40% year-on-year in the first three quarters of 2016—the fastest in the world.
6) Shanghai, China (Ranked 9th last year)
Described by one fund manager as "Manhattan on steroids," Shanghai continues to be the major draw in China for foreign core investors, offering fast growth, relatively low levels of bureaucracy, a liquid market with an abundance of financial sector tenants, and a critical mass of foreign and domestic businesses already in residence.
7) Jakarta, Indonesia (Ranked 6th last year)
The Indonesia's capital city has proved to be a popular choice in the survey for the last five years, and while investors have always found it a difficult market in which to place money, prices for office assets have performed exceptionally well over that period. That has recently changed, however, amid a huge pipeline of new supply, combined with ongoing weak demand from tenants in the commodities sector.
8) Bangkok, Thailand (Ranked 19th last year)
Rents and (especially) capital values have risen steadily over the last five years in the Thailand's capital city and will probably offer good long-term prospects in line with the Thai economy's overall growth trajectory.
9) Sydney, Australia (Ranked 2nd last year)
New South Wales capital city's fall from second in last year's rankings to ninth in 2017 is surprising given its undoubted popularity among core investors in interviews, and is probably because, as one fund manager said, "the amount of capital out there looking for opportunities vastly outnumbers the amount of opportunities available" in what has become a very crowded market
10) Guangzhou, China (Ranked 20th last year)
Counted as one of China's four first-tier cities, its inclusion in government plans to improve integration in the greater Pearl River Delta area will see better transportation networks to connect it with areas on both the east and west of the delta and should improve long-term demand in the real estate sector, especially in southern parts of the city.
Source From
https://realty.economictimes.indiatimes.com/
Top 10 Asian cities for real estate investments in 2017
Published Date :
30-Jun-2018 05:31 PM
---